Custom Rainbow Acrylic Keychains
✓ Special effect ✓ Free proof ✓ Bulk discount
Description
Custom Rainbow Acrylic Keychains
Send us your artwork and get ready to receive the products.
Unique Keychains
Rainbow colours appear with different angles of reflection.
For Creative
Get an immediate quote before order!
Free Proof
We provide digital proof before production
Scroll down for Rainbow Acrylic Keychains Options!|
Rainbow Acrylic Keychains
---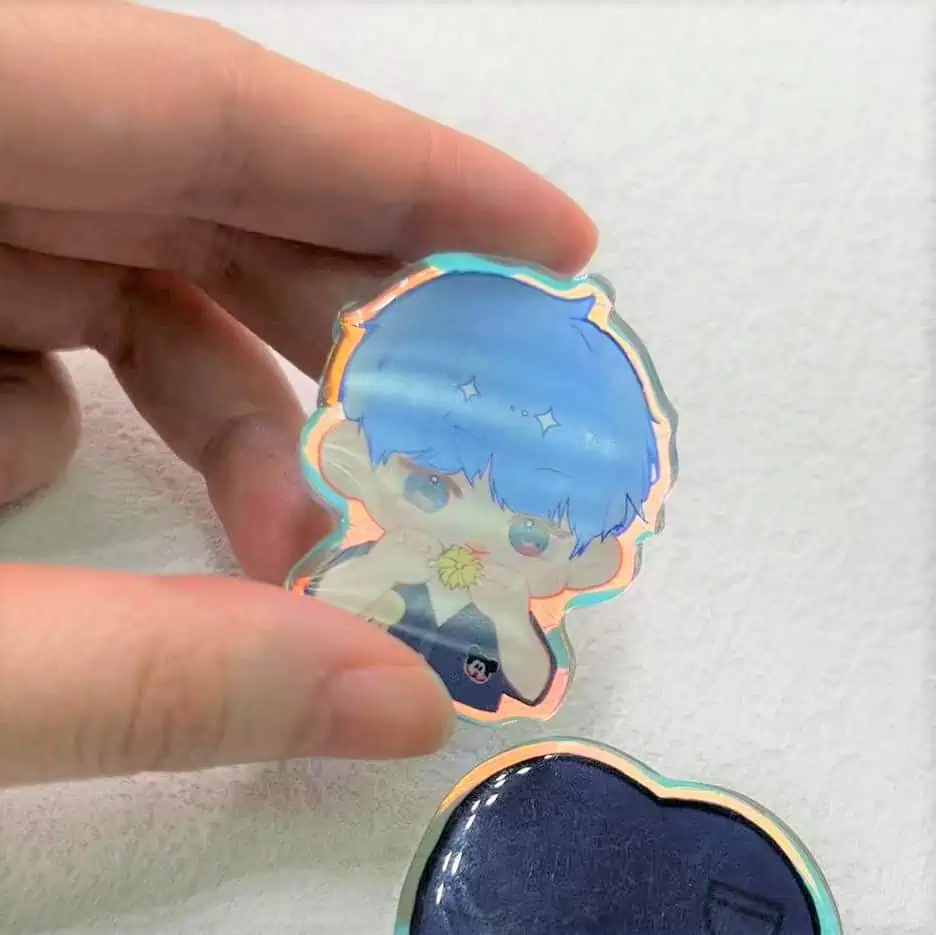 ✓ Double Acrylic layer
We use double acrylic plastic layer
✓ Rainbow Acrylic
It shows the rainbow colors by reflective
✓ Perfect Thickness
Minimum 3mm for each acrylic pin.
Double Acrylic layer
We use double acrylic plastic layer
-
Perfect Thickness
Thickness of each product is 3mm
-
Smooth Cut
Safety for all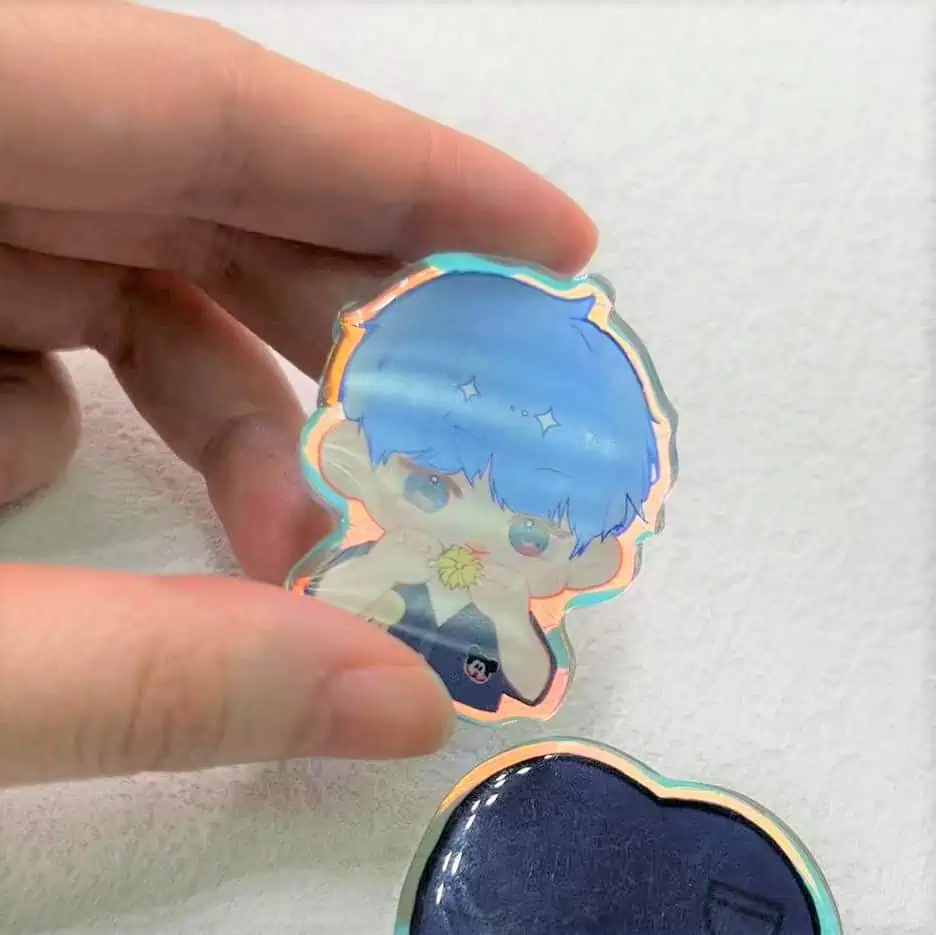 ---
---
Transparency
Use high-quality transparent Acrylic Plastic
-
No Limitation
Gradient Colour is also Welcome!
---
Single Sided VS Double Sided
---
The coloured part is in between of two Acrylic Plastic Board. The back side is white in colour.
The back side of double sided printing would be mirrored.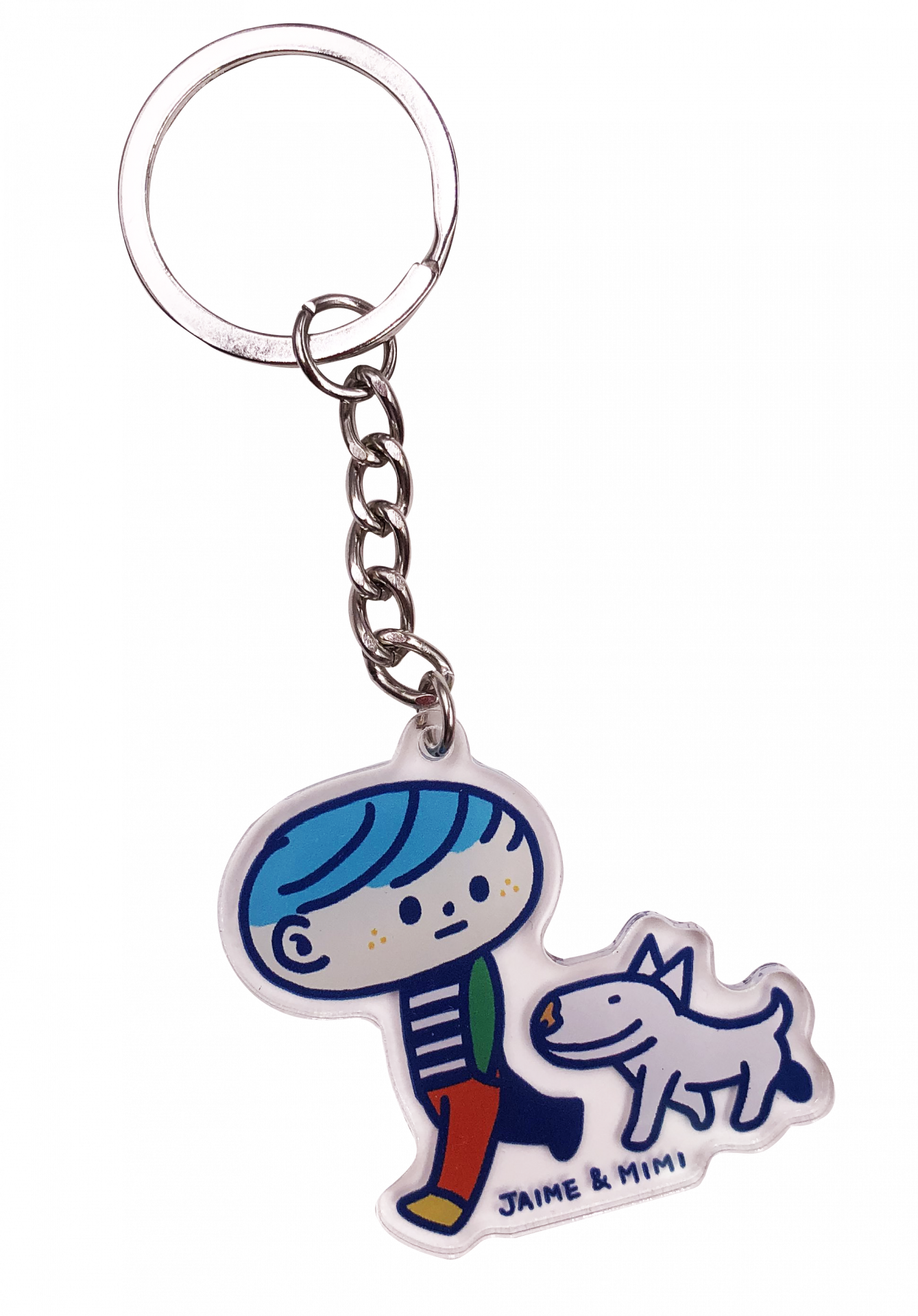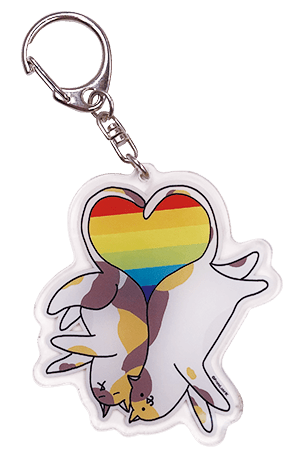 Can add a swivel ring in between for 360 degrees swivel.
Place your order in 10 mins!
Honour keeps simplifying ordering process to save your precious time
What is Mirrored Printing?
---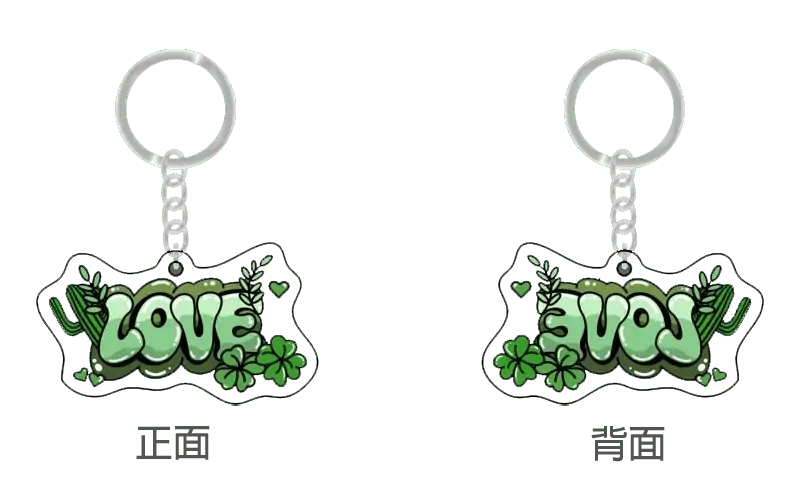 Since the shape cannot be changed, to produce double sided acrylic product, the back side of the printing must be mirroredMirrored printing may SWAP the word of the printing. You may choose single sided printing if you don't want to have a SWAPPED word.
-
If you would like to have a normal printing on the back side, please also send us the backside design when placing the order. * It may have some 透底的情況 appeared.
-
*If you choose double sided printing without send us the back side design, the mirrored printing would be the default option.
To Ensure a Smooth Production
---
A minimum of 0.13mm for all lines (fonts included)
A minimum of 0.5mm for coloured part
Common for companies, events and schools
Contact us for discounts for orders of more than 1500 pieces.
Proof will send within 3 business days after payment
15-18 business days after the confirmation of the proof.
Preview will be sent after placing an order
---
More about Acrylic Keychains
---
✮ Like transparent-based keychains more? Please refer toTransparent Acrylic Keychains
✮ Compare with Enamel Pins, Acrylic Pins have no restriction on colours, even for Gradient colours
✮ Compare with Enamel Pins, Acrylic Pins have no restriction on colours, it is normal to have Gradient colour.
✮ Same price for Double Sided Printing
-
✮ Minimum ordering Quantity: 30pcs with Free Local Shipping
✮ No restriction on it's shape, no matter it is Die-cut or irregular shape!
✮ CMYK as the printing colour
✮Artwork requirement: above 400dpi *Hand- drawing is also acceptable
-
✮ All you need to do is send us your artwork only (no matter it is a Logo or just texts)!
*We may change your Artwork to a die-cut artwork for your confirmation.
**Under CMYK colour printing, it may have 5-10% colour variation
Normal Production would last for 10- 14 working weekdays
-
✮ Business customers  may place your order first, our staff will follow up and contact you with the preview, quotation and the invoice. You may also contact us through EMAIL.
光顧過3次, 3次的產品品質很好,圖案清晰冇雜點 跟預想的一樣, 回覆很快和清晰
希望會有新的物料可選用, eg.閃閃面, 半透明漸變色~